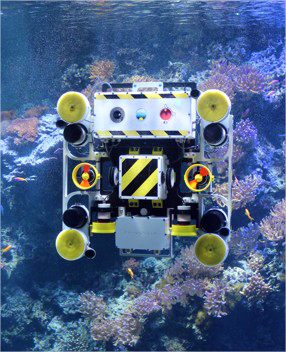 Abyssnaut is a French company with over 20 years of experience in acrylic panel underwater maintenance to Aquariums, Oceanariums, Zoos & Fun Parks.
The company designed and manufactured unique robotic technologies for both underwater cleaning and polishing of acrylic panels. With its innovative know-how, Abyssnaut simplifies underwater maintenance tasks performed by divers in aquatic tanks.
Abyssnaut made underwater robotics a passion and intends to put this discipline at the service of establishments with large aquatic tanks that are meant to be observed by the public and whose panels must remain clean and transparent.
DISCOVER
OUR PRODUCTS & SERVICES
ABYSSNAUT IS MEMBER OF EUAC